Photos here.  After five years, my good ol' A8N-SLI Premium has been retired. It had itself a long run, but it's now been replaced with the following wolf in sheep's clothing: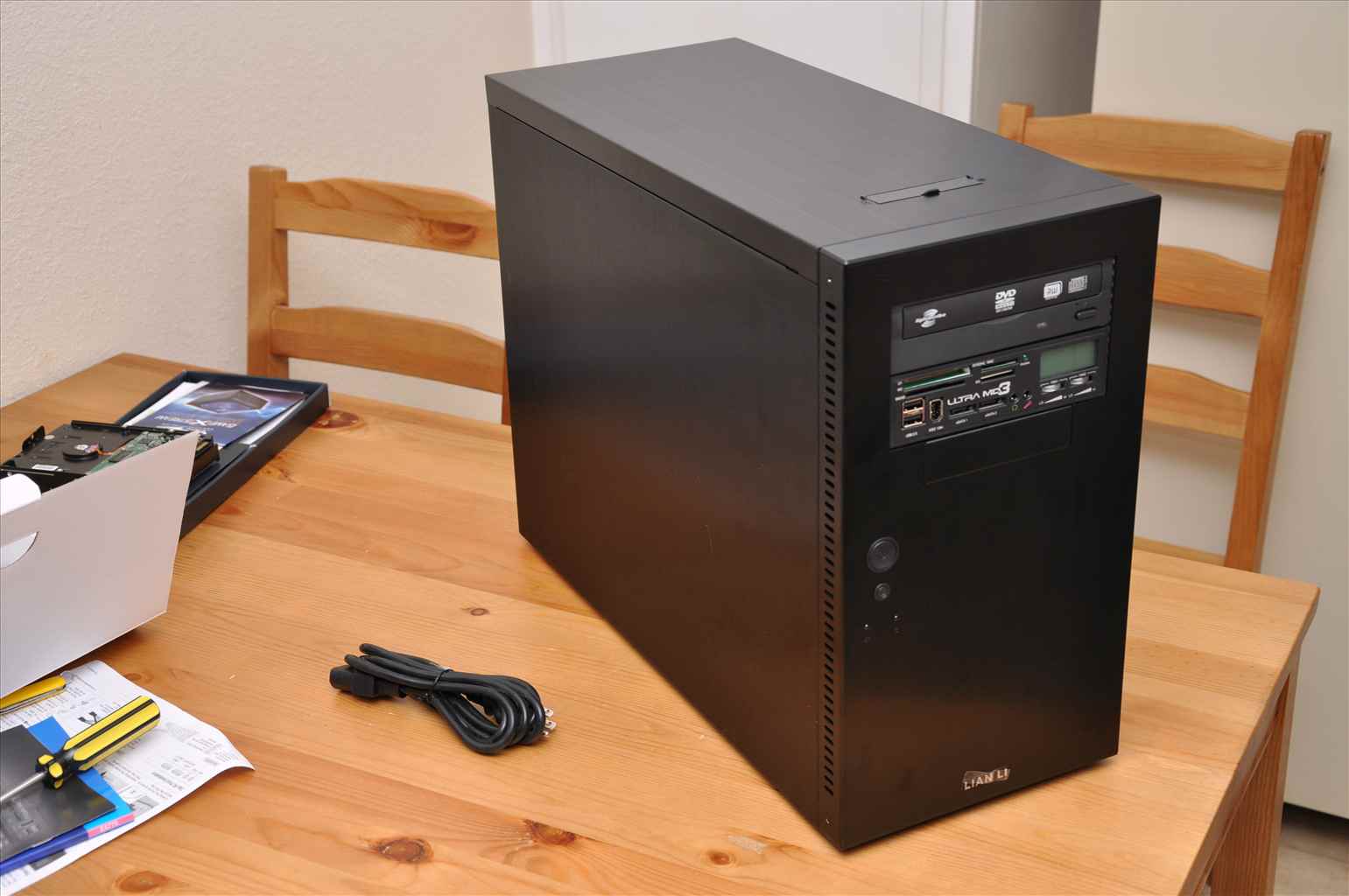 Specs are as follows:
Lian Li A05NB case
Asus P6X58D
Intel i7 930
6GB 1600MHz RAM at 7-7-7-24
ATI Radeon 5770 1GB
80GB Intel X25-M SSD
2TB Western Digital Caviar Green
Sata Lightscribe DVD burner (I didn't know about Lightscribe until now… neat stuff)
Front panel card-reader/fan controller/temp monitor
Seasonic X-650 modular power supply
Noctua NH-D14 CPU cooler (It's huge, but it DOES fit inside the Lian Li A05NB)
I've posted a gallery of all the parts and the build process here.
I HIGHLY recommend the Lian Li case.  It's a joy to work with, it's compact, and it's light.  It's also interesting because the power supply goes in the front, and the airflow is back to front.  This is good because the fresh air hits your CPU first, rather than last.
The Seasonic power supply was also a very nice surprise.  It's my first modular supply, so it has that going for it, but it's also very quiet.  I should mention also that the packaging is something worth experiencing.  Totally fancy.
And of course, having an SSD make for some really fast startup times (for Windows and applications in general).