That's right. Lye. It's the traditional way to make soft pretzels, but for liability reasons, cooking shows can't tell you to use lye (I guess). It's also kind of a bit of work to get ahold of. But without it, your pretzels will taste like they're missing something. It also gives them that gorgeous golden color: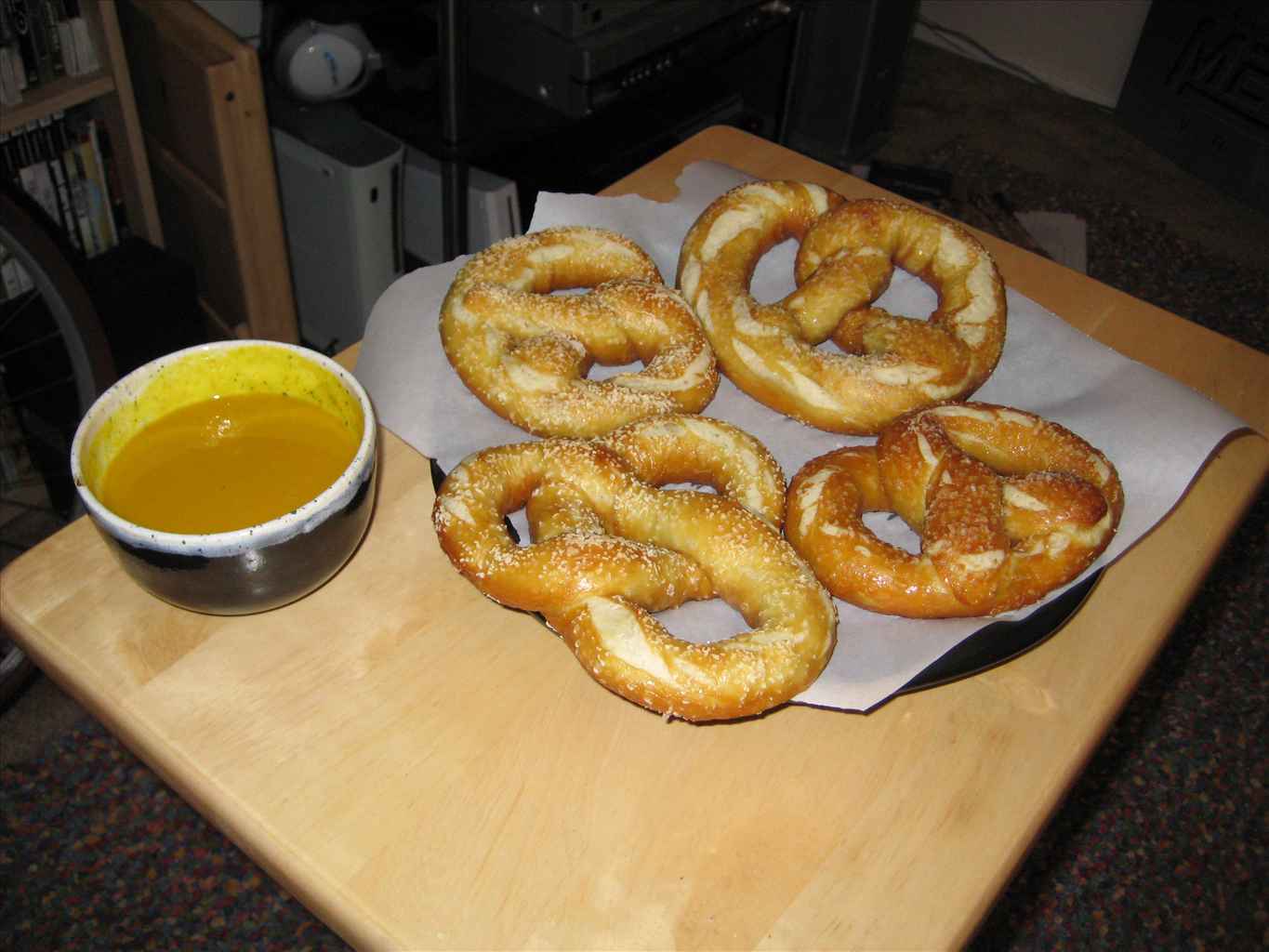 The recipe to use is the one from Alton Brown (of Good Eats fame). Instead of using baking soda as he suggests, use 1 oz. of lye crystals to 1 quart of water. I used double that because I had a big pot. Get the mixture to a boil and drop each pretzel in the solution for 30 seconds before you glaze em and bake em.
A couple other things of note I came across while making these:
Don't forget the melted butter in the dough recipe! I forgot it in my second batch and the pretzels just weren't the same.

If you love butter (like I do), use it to glaze the pretzels instead of the egg mixture. It's oh so yummy!

Once you're done with your lye solution, don't leave it in the pot! I made the mistake of leaving it in a non-stick pot overnight, and it made the non-stick coating… unstick itself!
Anyways, I gotta give it to Alton Brown. His recipes are always a delight.