Well, I've been focusing most of my book reading energy on my Essential Mathematics for Games and Interactive Applications book, but this week I decided to take a bit of time to play with 3ds Max a bit. I went through the Quick Start at the beginning of the 3ds Max 2008 Bible and here's what I've learned so far:
1. 3ds max is a power tool for graphics.
2. There is a TON of functionality in 3ds Max.
3. The 3ds Max developers have made a custom UI so they can fit all the functionality in. For example, scroll bars are about 4 pixels wide.
4. Even with all the functionality, 3ds Max is actually pretty easy to use (so far).
The Quick start has you create a Greek structure with some columns and stairs. You then animate a camera along a line, and render a video. My camera skills need a lot of work, so I won't post the video I created. But here are a couple renderings of the structure itself to give you an idea.
One with Glass columns (what the book recommends):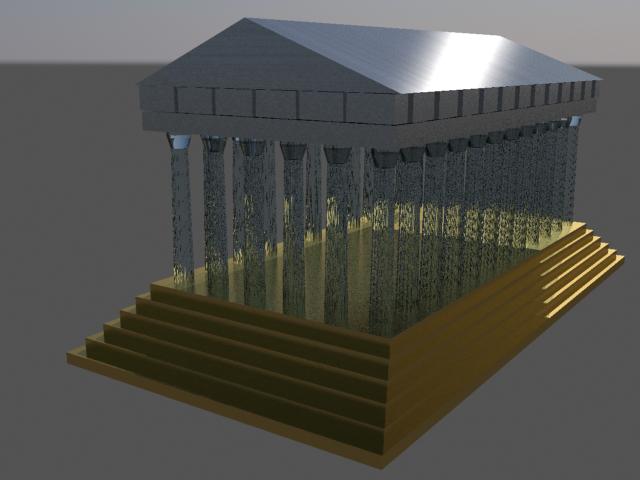 And one with some more normal looking columns: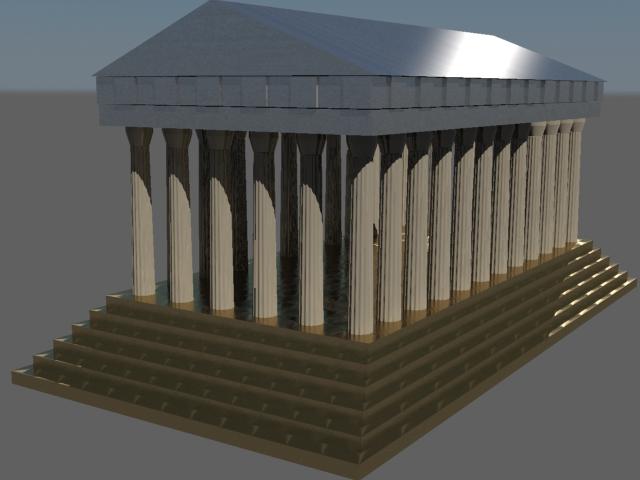 and holy cow. I just closed 3ds Max, and instead of saying "Yes, I'd like to save", I clicked the no button on accident :(. Oh well, if I need to make that temple again later, I'll probably know way more and be able to make it even better.